Audrey

[

]
Audrey is the ex-girlfriend of Charlie Dattolo on Girls. She is portrayed by Audrey Gelman.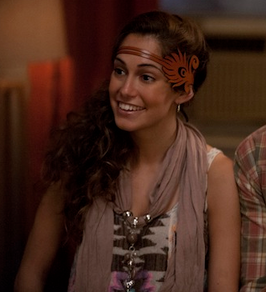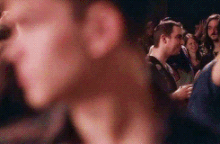 First Season
[
]
Audrey first appears in the episode "Welcome to Bushwick a.k.a. The Crackcident, where Marnie learns that her ex-boyfriend Charlie is dating her only two weeks since they broke up. She works as a blogger, and has a popular website. She and Charlie travel to Europe together while she's working on a photography job, and posts several romantic pictures of them online.
Second Season
[
]
Audrey is still dating Charlie, and the two attend Hannah and Elijah's housewarming party in It's About Time. She then begins to feel insecure in their relationship after Marnie spends the night at Charlie's place. She confronts Marnie during a dinner thrown by Hannah in "It's a shame about Ray" about her inappropriate behavior, which causes Marnie to leave and go the roof. When Charlie follows her, Audrey then leaves and ends their relationship.
Notes
[
]
Audrey Gelman is the real-life best friend of Girls creator Lena Dunham, and Dunham initially wanted her to play Marnie.
Audrey's character is initially portrayed as the antithesis of Marnie, but they're later shown to have very similar personalities.